TBERF
The Tampa Bay Environmental Restoration Fund (TBERF) is a competitive grants program that supports projects which implement the water quality improvement, habitat restoration, applied research, and education priorities of the Tampa Bay Estuary Program and its partners. The Tampa Bay Estuary Program (TBEP) works with Restore America's Estuaries (RAE) to encourage local and national contributions from the public and private sectors in order to achieve measurable conservation outcomes for the protection and restoration of Tampa Bay. For more information, contact Maya Burke.
New proposals are accepted annually from January to March.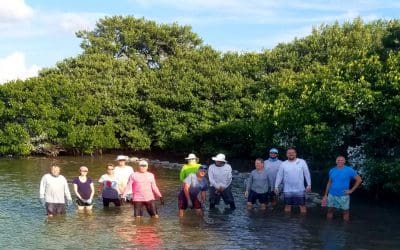 The Little Manatee River Corridor Plan assesses the current habitats and restoration opportunities within the 7,360-acre Little Manatee River Nature Preserve in Hillsborough County. Ecologists mapped and measured the health of native forested uplands, coastal...
read more