Bay Mini-Grants
Helping to Restore Tampa Bay.
Funded by revenues from the Tarpon Tag plate sales, Bay Mini-Grants are competitive awards (up to $5,000) to community organizations for projects that address restoration and education priorities in Tampa Bay. To achieve Tampa Bay Estuary Program goals, specific topics are announced annually. Projects which address the targeted theme are prioritized for funding. The Bay Mini-Grant funding program empowers citizen scientists, promotes environmental ethics, and stimulates community stewardship of Tampa Bay. For more information, or to receive additional application materials, contact Public Outreach Specialist Sheila Scolaro.
We are no longer accepting applications for the 2021 Bay Mini-Grant season. Project proposals for the 2022 grant period will be accepted in the summer of 2022.
Learn more about the application process by clicking the buttons below.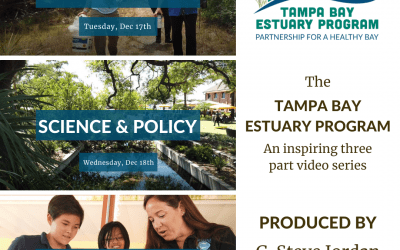 3-part Video series telling our Program's story, its successes and plans for the future.
read more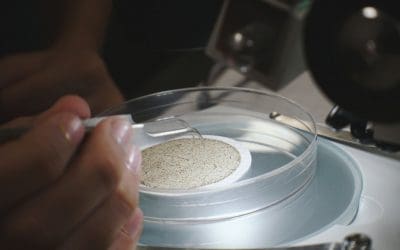 As part of the Taking Action Against Microplastics project, Keep Pinellas Beautiful developed a microplastic curriculum for grades K-12 to increase estuarine education among our young citizens of Pinellas County. This project also helped engage the community in...
read more
Bay Mini-Grants Information
Money Available
The Bay Mini-Grants Program is financed by annual sales of the Tampa Bay Estuary specialty license plate, also known as the "Tarpon Tag". The Program is seeking individual proposals for amounts not exceeding $5,000.
Grant monies are typically dispensed through reimbursement of expenses related to the grant project. Reimbursement can be made as often as once per month, and must be accompanied by an invoice and documentation of expenditures. Other grant dispersal methods will be considered on a case-by-case basis. Contact Sheila Scolaro, TBEP Community Programs Scientist, at to discuss.
Application Timeline
Applications for Bay Mini-Grants are accepted July to September each year. Grant announcements will be made in mid-December. To stay up to date on the next round of funding sign up for our Email List.
Who can apply?
Groups and organizations from Hillsborough, Manatee, Pasco and Pinellas counties may apply. Funds will be dispersed through contracts. Both non-profit and for-profit organizations are eligible.
What kind of projects will be funded?
Projects must address an action or activity in the TBEP Comprehensive Conservation and Management Plan. Each year, a different Action is prioritized for funding. Priority Actions will be announced in July 2022.
Applicants should use the Criteria for Competitive Applications document to aid proposal development.
Proposal Categories
Water Quality
(Examples: environmental landscaping practices; "best management practices" for agriculture; innovative retention/filtering techniques)
Habitat Restoration and Protection
(Examples: restoration of natural shorelines/enhancement of seawalls; projects addressing seagrasses, mangroves, coastal and freshwater wetlands, and other estuarine habitats; marine debris reduction/recycling initiatives)
Fish and Wildlife Conservation
(Examples: awareness of threats to wildlife from monofilament line; protection of seagrass beds; education on fish and wildlife habitat)
Bay Awareness and Education
(Examples: programs for schools, YMCA groups, Scouts or other youth organizations; programs that directly involve youth in solutions to bay problems; programs directed at disadvantaged youth)
Dredged Material Management or Spill Prevention
(Examples: volunteer oil spill response teams; beneficial or innovative uses of dredged materials)
Invasive Species
(Examples: Eradication of invasive plants or animals; education about harmful aquatic invasive species and how to prevent their spread)
Of special interest are projects that foster creative partnerships (projects that pair groups such as commercial/recreational fishermen, developers/environmentalists).
What won't be funded?
Proposals seeking funds for ongoing administrative support of established programs will not receive consideration. Costs not allowed include: reimbursement for costs outside the grant's scope of work, purchase of commercial software and hardware, contingency funds, depreciation, entertainment, purchase or printing of t-shirts or other clothing, fines and penalties, bad debts, interest and financial costs of borrowing, attendance at conferences and meetings, lobbying expenses.
Are matching funds required?
Matching funds are not required, but proposals showing matching fund commitment through in-kind services such as volunteer hours are encouraged.
As of 2020, volunteer hours are valued at $26.32 (independentsector.org/resource/vovt_state_2021/).
Selection Criteria
Proposals submitted to the Tampa Bay Estuary Program will be evaluated according to the following criteria.
Program content will be evaluated for:
Strength of Proposal (30 points)

Project clearly addresses one or more of the CCMP priorities (

10 points

);

Applicant describes realistic and meaningful project outcomes (

10 points

);

Project goals are clearly defined (

5 points

); and,

Project success metrics are clearly outlined (

5 points

).

Ability of Applicant (10 points)

Ability of applicant to complete proposed project is demonstrated (

5 points

); and

Project  is located on community-owned, public-owned, or conservation easement  (

5 points

).

Cost Justification (10 points)

A project budget is included in application packet (

3 points

);

Budget is detailed and costs are appropriate to scope of work (

4 points

); and,

Match funds enhance project justification (

3 points

).

Demonstration of How Project Will Improve Tampa Bay (30 points);

Narrative explicitly states how project will target bay issues (

10 points

);

Project provides measurable benefits to restoration, enhancement, or protection (

10 points

); and,

Project promotes

Specialty License Plate

(

10 points

).

Demonstration of Community Support (20 points)

Project shows long-term support for implementation, maintenance, and monitoring (

5 points

);

Project enhances community stewardship through hands-on participation or involvement (

10 points

); and,

Include letters of support from partnering organizations (

5 points

).
Selection Process
A selection committee composed of members of the Tampa Bay Estuary Program's Community Advisory Committee will review each proposal. Recommendations will be forwarded to the Program's Management and Policy Boards for final approval. TBEP's Project Manager will serve as the administrator for each recipient.