TBERF
The Tampa Bay Environmental Restoration Fund (TBERF) is a competitive grants program that supports projects which implement the water quality improvement, habitat restoration, applied research, and education priorities of the Tampa Bay Estuary Program and its partners. Together, the Tampa Bay Estuary Program and Restore America's Estuaries secure public and private sector donations to catalyze environmental benefits to the Tampa Bay estuary. Click here to learn more about previous TBERF award recipients.
New proposals are accepted each year, between January and March. Interested applicants are encouraged to submit a letter of intent (accepted on a rolling basis).
For more information, please contact Maya Burke. Have some questions? Wondering if a project or idea you have is eligible for funding? Or just want to get some one-on-one time? You can schedule a 30-minute session using the platform of your choice (phone call, virtual meeting [e.g. Google Meet, Zoom, Teams], etc.) via this link.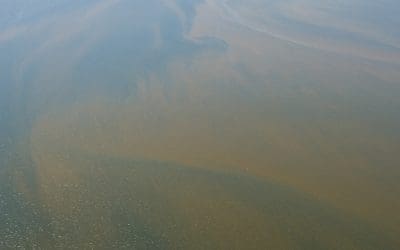 Water quality conditions in Old Tampa Bay have lagged behind other bay segments, in part, due to recurring summer blooms of the toxic dinoflagellate Pyrodinium bahamense. Through routine and event-response monitoring, both the Environmental Protection Commission of...
read more