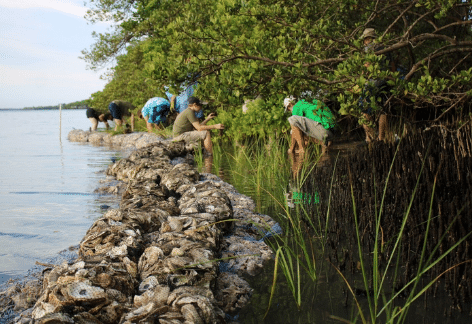 Philippe Park Living Shoreline Phase III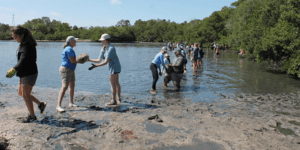 Volunteers are needed to help create an oyster reef! We will be wading into the water and passing 30-pound oyster bags from the shore. By volunteering, you will be helping to improve bay water quality, enhance habitat for birds, fish and other critters, and increase the resilience of the bay against storms! Volunteer spots are limited and require registration.
Minors 14+ are welcome. All participants will need to fill out a Liability Release Form in order to participate which can be emailed to or brought with you the day of the event.
On the day of the event, please remember *YOU WILL GET WET* so please wear appropriate clothing that can get dirty and wet, and sturdy closed-toe shoes.
For questions regarding the event contact Pinellas County Environmental Management at 727-464-8762.
Dinner and refreshing Agua Bucha will be provided.
Register for the July 23rd event at: https://www.eventbrite.com/e/philippe-park-living-shoreline-phase-iii-tickets-347409239387