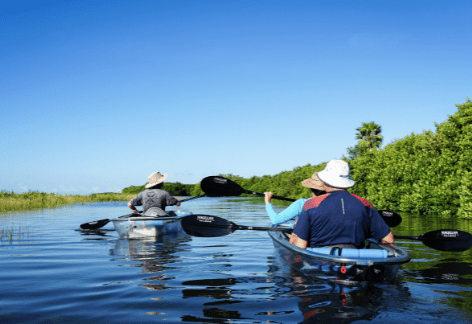 Boca Ciega Bay Paddle Tour
Celebrate National Estuaries Week by joining TBEP, ECOmersion, and Tampa Bay Waterkeeper on a guided paddle in Boca Ciega Bay on September 16, 9am-12pm. We will meet at War Veterans Park (9600 Bay Pines Blvd, St. Petersburg, FL 33708). Come experience the beauty of Tampa Bay which provides us with food, fun, and supports our quality of life. 
Kayaks will be provided for anyone who needs one.
Register at: http://events.constantcontact.com/register/event?llr=e6budacab&oeidk=a07eju06c2nf73e9978.