Vertical Oyster Gardens
A Participatory Science Initiative
Interested in being part of Tampa Bay's restoration story? One way you can get involved is by adopting a Vertical Oyster Garden, or VOG, and installing it off your dock! VOGs are strings of recycled oyster shells collected from local restaurants. When suspended in brackish water, VOGs provide the ideal habitat for young, larval oysters to settle and grow. As they grow, they help to improve water clarity near your home!
Most shorelines in our region are hardened, meaning they are armored with seawalls or riprap. While older seawalls and wood pilings may allow for some oyster growth, most newer materials contain coatings that prevent organisms from attaching. This has reduced the amount of habitat available for oyster growth. By installing a VOG off your dock, you create oyster habitat and contribute to our understanding of oyster distribution in Tampa Bay.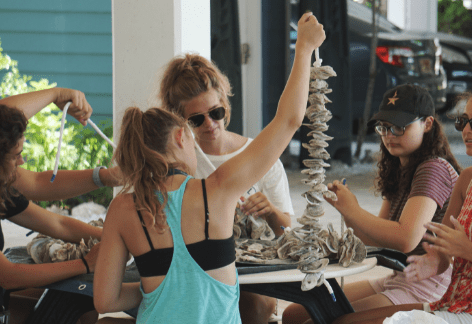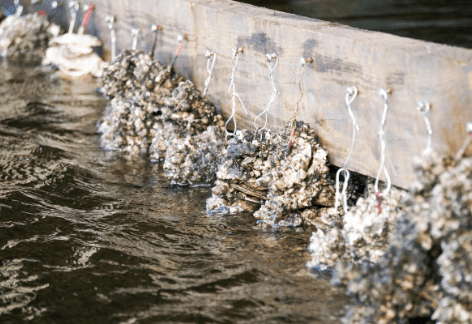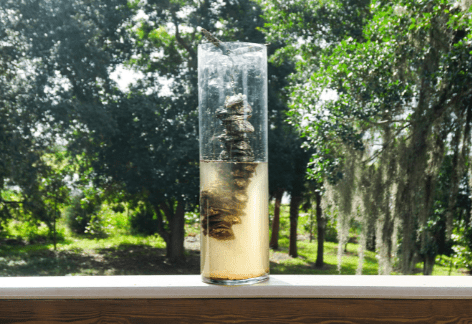 WHY ARE OYSTERS IMPORTANT TO TAMPA BAY?
Oysters, a marine bivalve, are commonly seen in both intertidal (exposed during low tide) and subtidal (constantly submerged) areas. When many oysters are growing in one location, we call it an oyster reef. These reefs are extremely important to the estuary because they provide habitat and are a feeding ground for a variety of critters, including birds and iconic fish, like snapper, snook, and redfish. Oysters are also natural filter feeders and remove microscopic algae and harmful pollutants from the water. It is estimated that a healthy adult oyster can filter between 20-50 gallons of water per day! Because of their filtering capacity, oysters support a healthy estuary by improving both water quality and clarity- helping to keep the bay beautiful and blue!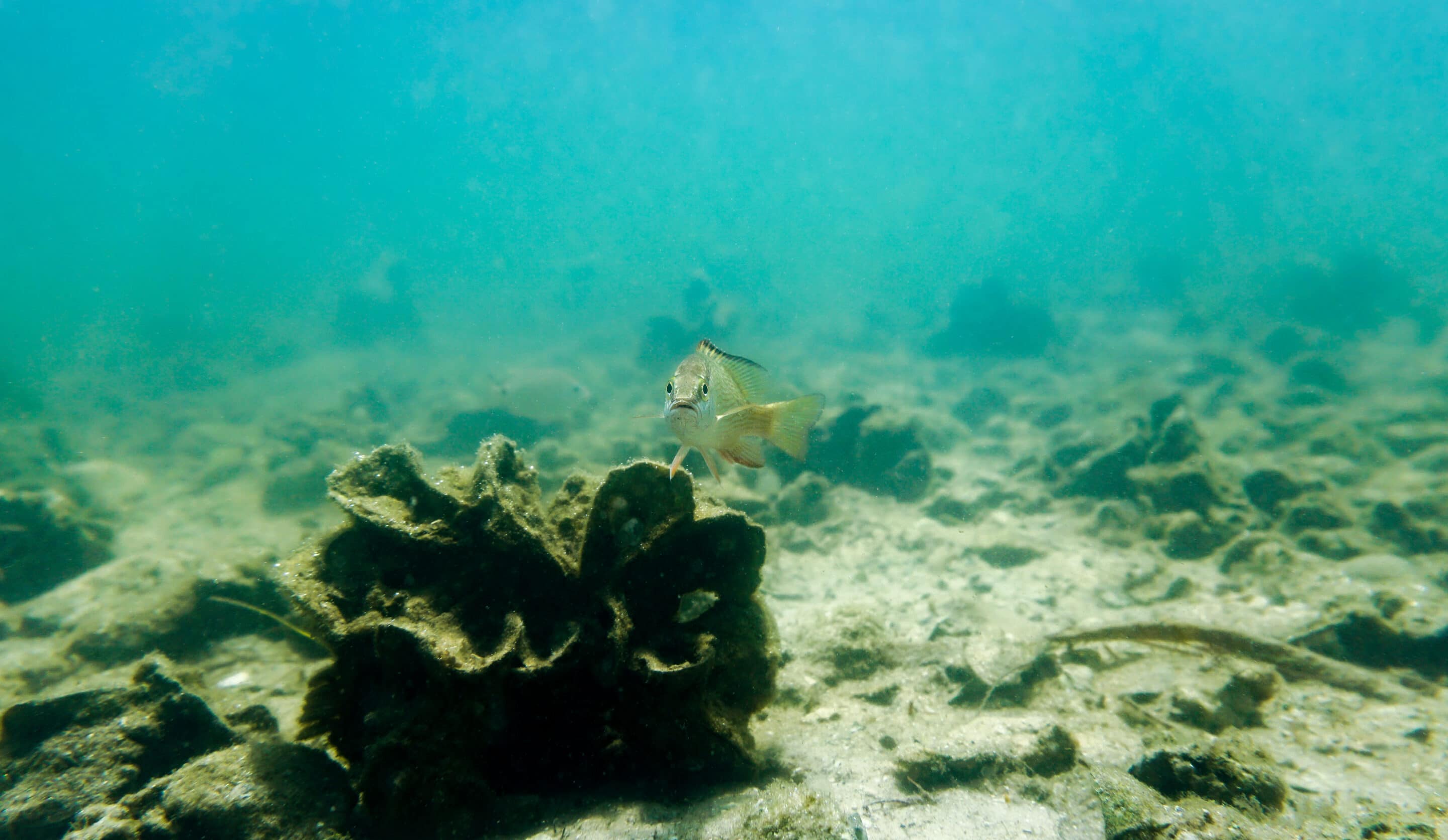 READY TO ADOPT? HERE'S HOW
Adopting a vertical oyster garden is easy. Simply drive to The NEST at Robinson Preserve. After you arrive at The Nest at Robinson Preserve, locate the VOG station in the west side parking lot and scan the QR Code with any smartphone or tablet camera. Click the link that appears on your camera screen when the QR code is scanned and complete the registration form by indicating how many VOGs you would like to adopt.  Once you have finished this registration form, you will receive a passcode to unlock the VOG station. Simply take the VOGs you need! Be sure to close and lock the VOG station once you are done.
Got it. Show me how to install!
Already adopted a VOG but need help installing it?
STEP ONE: GATHER THESE SUPPLIES
Your registered VOG
If you have a VOG but need to register it, click here.


An eye screw or wood screw

A drill

If your dock is significantly higher than the water: twine or line to adjust the height
STEP 2: LOCATE & INSTALL
Choose a place for your VOG. Be sure to choose a spot with the most water flow and that has deep enough water to cover VOG at hide tide.  Keep in mind that oysters need brackish water, so your VOG won't help to restore oysters if you try putting in a stormwater pond or freshwater lake.

Once you have chosen a good spot for your vertical oyster garden, screw the eye screw or wood screw into the side of the dock. If you are using a wood screw, be sure to leave enough of the screw exposed to hang your VOG off of.

After your screw is in place, you will then need to determine the best height or depth to hang your VOG.

To calculate appropriate depth for your VOG, check the dock pilings and seawalls for oyster/barnacle growth. This is easiest to do at low tide. The region with the greatest amount of barnacle or oyster growth is the optimal location for your VOG.

You can then hang your VOG off the wood screw or eye bolt, making sure that your VOG is in the optimal barnacle growth zone. You may need to use some line or twine to lower the VOG down.

Remember to be patient; it may take several months for oysters to colonize your VOG.