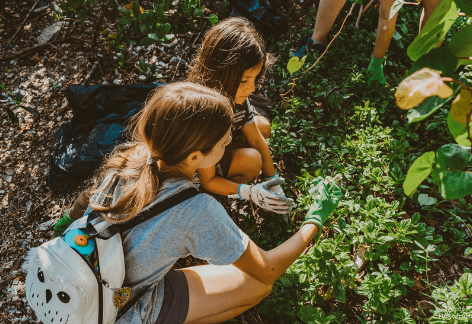 Give-A-Day for the Bay: Salt Creek
Join the Tampa Bay Estuary Program, Friends of Salt Creek, Keep Pinellas Beautiful,
and The City of St. Petersburg for a Give-a-Day for the Bay Cleanup at as we clean and plant trees at Bartlett Park on May 7th from 9am-12pm.
We need volunteers to help remove trash from along Salt Creek. We will meet at Bartlett Park (642 22nd Ave S, St. Petersburg, FL 33705) at 9am on Saturday morning.
Be sure to wear close-toed shoes and don't forget to bring your own water bottle, sun protection materials, and bug spray! For volunteer and staff safety, registration is being capped at 50 attendees, so make sure to secure your spot today!
Bagged lunch to take to-go will be provided.
Can't wait to see you there!
http://events.constantcontact.com/register/event?llr=e6budacab&oeidk=a07ej1l9j1s3bc39fb2