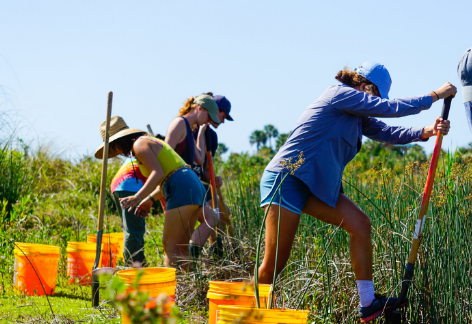 Give-A-Day for the Bay: Pepper Pull
Join TBEP, Keep Pinellas Beautiful, and SPC STEM Center for a pepper pull! This event will consist of removing the invasive Brazilian Pepper from around the Bay Pines STEM Center, hauling trees to the chipper, and transporting chipped wood to make walking paths. 
Close toes shoes, ling sleeves, and long pants are MANDATORY for this event. Brazilian Pepper is a known irritant, especially for those who have negative reactions with poison ivy.
Registration is forthcoming.