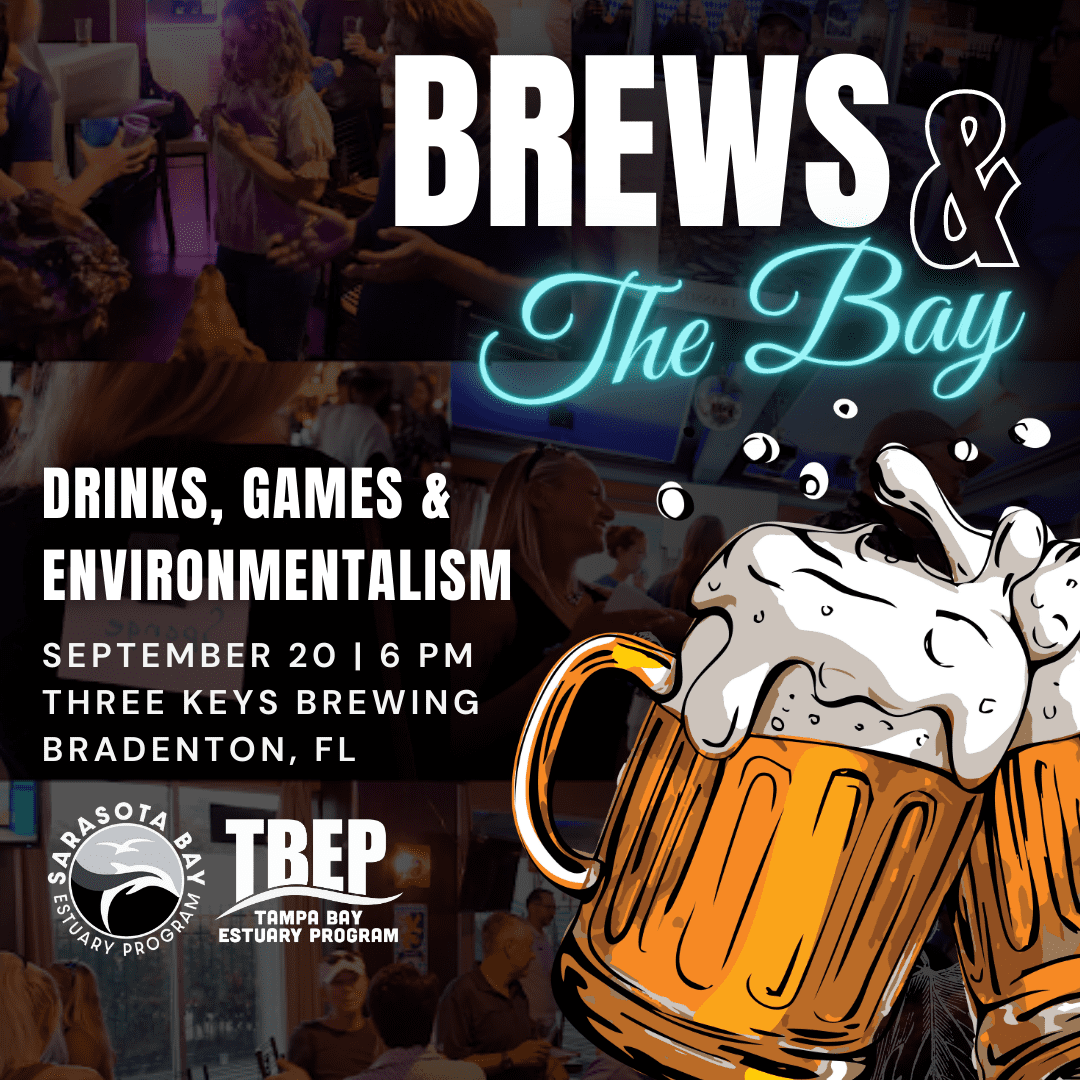 Brews and the Bay
Join us for the second annual Brews and the Bay! 
To celebrate National Estuaries Week, we are teaming up with Sarasota Bay Estuary Program to host an estuary and marine themed game night at 3 Keys Brewing and Gastropub (2505 Manatee Ave. E, Bradenton, FL 34208).  Come out to play games, win prizes, or just enjoy happy hour with estuary-loving people!
No registration is needed to participate in this event. 
Have a question? Contact Sheila Scolaro by email at or by phone at (727) 893-2765.